How To Keep Your Nails Healthy Explained
Nails reflect the overall health and hygiene of a person. There can be many reasons that the nails may get brittle and look damaged. The everyday wears and tears our nails undergo are one of the main factors that make them look and feel unhealthy.
We often tend to take regular care of our nails and thus they become a neglected part of our routine. Nails like all our other body parts need nutrition that helps them to grow and stay strong. Some simple yet effective lifestyle changes along with the right nutrition can add more life to the quality of your nails. Manicures and pedicures are useful procedures to get clean and beautiful nails but nothing can beat the kind of health your nails get when they get the right nutrition.
Take Good Food And Supplements
The right inclusion includes taking in the right kind of food as well as the supplements that are specially made for the health of your nails. Biotin is one of the important multivitamins that helps in giving the nails the strength to bear the wear and tear.
Is Vitamin B Complex Helping Your Nails?
Biotin is a B Complex vitamin that helps your nails from becoming less brittle. The other nutrients can be obtained from the food that we eat like spinach, kale, and other iron-rich foods. Some other nutrients that play a key role in nail health are magnesium, omega-3 fatty acids, and vitamin C. The nutrition for the nails forms an important part of day-to-day life.
Is A Regular Salon Visit a Good Option?
A regular salon visit for a good manicure and pedicure will give your nails a neat appearance for a long time. No doubt that a cleaning process can be followed at home but nothing beats a good manicure done by experts. It only cleans and trims but also are as a relaxing therapy.
Make The Nail Salon Part Of Your Routine to keep your nails maintained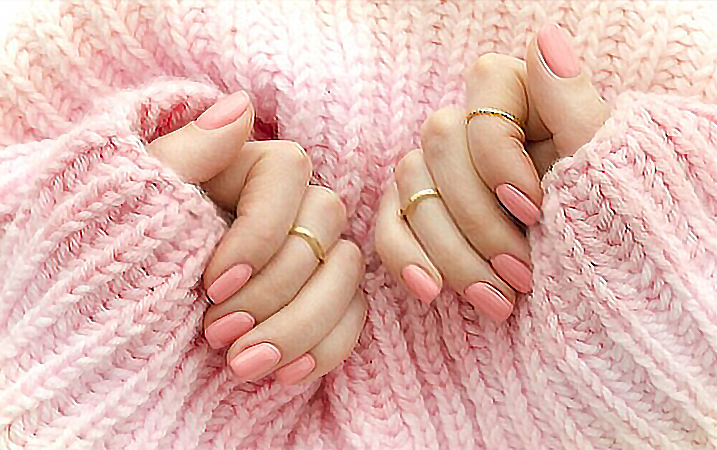 These days the market is flooded with products that may give you results but they are not going to provide something that stays with you and for this matter, the right supplements for nails is a must. Regular salon visits for nails will give you results that will last for a definite period so it becomes a necessity to make this a part of your everyday routine.
Keeping your hands and nails trimmed is the starting point for beautiful nails. Moisturizing the nails twice a day along with cuticles will provide shine and will not make your nails look dull and dry. The cuticles play an important role in giving your nails a clean look.
Beware  Before Use Market Products
One should always be careful of the kind of products one might use. Since the market is flooded with products that make hefty promises but might not deliver the right results. And it's always better to patch-test a product before use. Some products can result in allergies to the skin and can even cause discoloration of the nail.
This is where expert advice will always play a role. The quality of products that we use on our skin or nails needs no compromise. Choosing a good quality product is a must to ensure a long-lasting effect on your nails.
What About Toenails?
The toenails undergo a lot more than they can withstand. Moreover, they are the most neglected part of the body. The discoloration of toenails happens over some time and can even result in fungus of nails. This makes the nails brittle and even painful. So to avoid all this we must go for regular pedicures to keep our nails clean and healthy.
One must keep an eye on the nails and go for an expert service whenever one feels that the nails need a pampering session with the experts. Never avoid or neglect if you find that your nails are becoming brittle and deserve a healthy spa at a salon. But check the kind of products that will be applied and used for the nails.
Use Quality Product For Best Results and the correct answer on how to keep your nails healthy
Always go for quality products as the results will last longer and they will give the kind of shine and brightness that your nails rightly deserve a coinjoin wallet. At home little changes will go a long way thus follow the basic routine of cleaning, trimming, and moisturizing to help your nails with the daily nourishment.
The kind of nails that you have always dreamed of is possible with the help of the experts and includes the right vitamins and minerals in your diet. All this is possible if we are ready to make little lifestyle changes in our everyday life.
These changes over time give us the kind of healthy nails that we would love to flaunt. Nails that are beautiful and clean give us the confidence to take on the world. Make your nails the perfect accompaniment to your overall appearance and enhance your beauty standards.