Hybrid gel nails – The newest Manicure trend today
Hybrid is a cross between acrylic and gel and a non-acrylic substitute for conventional nail products. Yet, it is a flexible, long-lasting, and durable nail enhancement that helps strengthen nails. As a result, it is less damaging to the natural nail than gel manicures, odorless and chemical-free.
Meet Hard gel or Builder gel / Liquid gel nails!
Hard gel is odorless, durable but flexible and great for clients looking for a lightweight, natural-looking nail enhancement. Hard gel is more flexible than acrylic therefore, it is less likely to crack/break than acrylic.
Acrylic nails are artificial nails or "fake" nails. Acrylic nail services are popular because they last for a long time. They are more resistant to breaks than natural nails, longer lasting and durable than gel nails. They protect natural nails from the damaging effects of enamels and other agents. acrylic powder application is for strength and durability. It benefits include the elimination of nail splits, cracks ridges and peels.
What Is Dipping Powder Nails?
Dipping powder nails are an excellent choice for those who wish to have strong, long-lasting nails and add strength and durability to your nails. Dip powder nails are a hybrid between gel polish and acrylic extensions. Vitamin E and Calcium in the dipping powder are added to help nails grow stronger and healthier. Dip Powder doesn't require UV lights to bond it to the nail.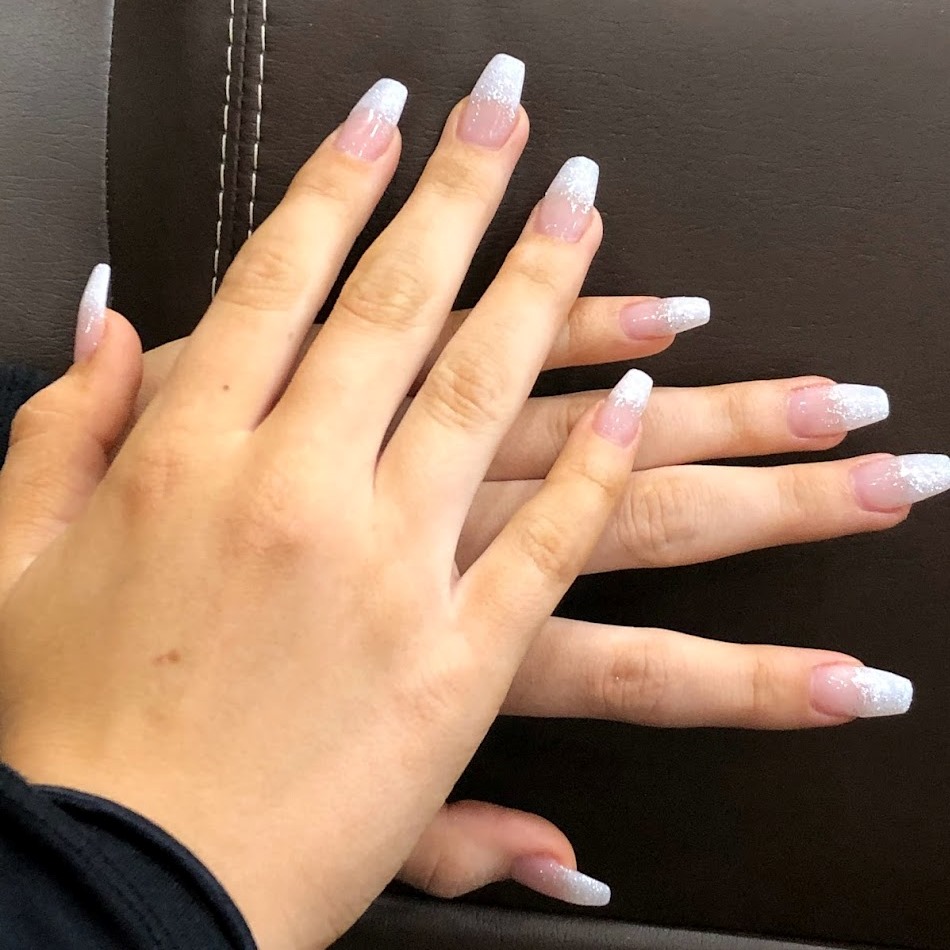 What They're Talking About Us!